"There is a much bigger need for assistance in our community than most people realize."
~ Estella Roberts, President of Brooklyn Food Pantry
Providing Food Assistance to Families and Individuals
The Brooklyn Food Pantry is an an organization run by a board of community volunteers that want to reach out to the needy within the community. We hand out food to those that have hit rough times in the Columbia, Napoleon, and Onsted school districts.
About Us
This organization was started in the 1970's by a group of people that were concerned about hunger within the community. There was a strong desire to help families that needed assistance. With the involvement of people volunteering, the Brooklyn Food Pantry (formerly known as CCIS) began it's mission.
We are opened every Tuesday and Thursday from 10:00 am - 2:00 pm. Food and toiletry donations can be dropped off during our normal business hours. Monetary donations can be dropped off or mailed to Brooklyn Food Pantry, 171 Wamplers Lake Rd, Brooklyn, MI 49230.
To learn more about what is currently happening with the Brooklyn Food Pantry, please refer to this newsletter.

Our Mission


The mission of the Brooklyn Food Pantry is to assist community members residing in
the Columbia, Napoleon, and Onsted school districts who are in need of emergency food.

Article from The Brooklyn Exponent
Written by Heather Borton

Some changes are underway in Brooklyn, along with big hopes that these changes will be what are needed to make a larger impact in the surrounding communities. The Brooklyn Food Pantry, which was formerly known as the Community Christian Interfaith Support Food Pantry, is located on the east side of Brooklyn Products International on Wamplers Lake Road. This space has been donated for the use of the pantry by B.P.I.'s president Bob Linenfelser for a number of years.

The organization was started in the late 70s by a group of people concerned about hunger in the community and a desire to do something to help families needing a little assistance. As time passed and situations arose, new faces became involved in the management of the pantry to keep the organization alive.

Volunteer Tom Barto has spent years making sure that the pantry doors were unlocked on time and that someone was always there during open hours. He visited other organizations and played a big part in raising funds and gathering donations. Barto has put in a lot of time and effort into the well-being of the pantry, but Tuesday, Oct. 29 was his last day as he resigned his position and handed over the reins to Estella Roberts, who will now serve as board president.

"There is a much bigger need for assistance in our community than most people realize," Roberts responded when asked about how many locals actually need help with affording food and other basic necessities. Currently she is in the process of modernizing the pantry, gathering together past and new board members along with other volunteers to help make some much-needed adjustments to allow the organization to run more effectively.

One of those adjustments was in changing the name to the Brooklyn Food Pantry. Another is in seeking official non-profit status. Roberts has spent many hours putting together the paper work and she has sent those documents into the IRS in hopes that the Brooklyn Food Pantry will become a legal non-profit organization. If accepted by the IRS they can then receive and have access to bigger opportunities for donations, grants and funding. This will allow the pantry to be able to get better assistance in stocking the shelves for those who really need some help in providing for their families.

Becoming a non-profit organization, said Roberts, is important for the pantry members and will make a big difference in providing for the people who depend on the pantry for its services. Through the years, funding and donations have been received from many local churches, sponsors, organizations and individuals since it first opened. This has allowed the pantry to continue to stay active, yet at times they still come face-to-face with the big struggle of stocking their shelves.

The food pantry currently offers its services to people living in the Columbia, Napoleon and Onsted School districts. Statistics show that the Brooklyn Food Pantry averages 86 clients a month, but this past August, the pantry assisted 116 clients in that month alone, which left the pantry very low on what they could offer to their customers. During the holidays the pantry works with any organization that is willing to give needed items to ensure that every Thanksgiving and Christmas, about 300 baskets are given to provide families with good meals during these special times in the year. Though holidays are always very busy, especially when it comes to the purchases of groceries, these times during the year are not as difficult for the pantry as other months. "July and August are always the hardest months for us," said Roberts. "A lot of the organizations that we get aid from are not as active during that time frame."

The Columbia School system helps out greatly by putting on a food drive before Christmas and the scouts often assist in raising donations and gathering canned goods as well as many local churches and others who give donations. Still, this is not enough, and the pantry always seems to find its shelves bare during those late summer months. When this situation arises, the board members are forced to dip into the saved funds just to be able to give to those who look to them for help. These situations are very stressful, said Roberts, because it does not take long before the funds get as bare as the shelves.

New director Betty Slessor said that she has found the biggest challenge so far is not knowing day-to-day how many people are going to need food. "Some days you will get seven, some days 22 people come in," she said.

Roberts and board members are working hard to come up with some new effective solutions to make sure everyone's needs are met. They are planning to make appearances to local organizations to get the word out about the pantry, what they offer to our community and why the organization is so important.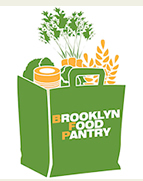 For more information please call (517) 612-8771 or email us.


We look forward to hearing from you!